Adding and Assigning Inventory Items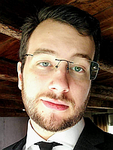 Updated by Mitchell Paul-Soumis
Adding Inventory Items
Inventory can be added in a number of different ways, but there are two common methods that most customers use to add inventory - these are:
Scanning the inventory
Manually entering the inventory
Both of these methods are described in further detail below.
Scanning Inventory Items into Sonar
If you have inventory set up for a particular model that includes all necessary fields, such as MAC addresses or serial numbers, scanning the items into Sonar is easy and efficient.
Most distributors, depending on the inventory system they are using, will provide you with a bulk item barcode that contains all of the data for your equipment.  For example, if you order 100 routers, the bulk item barcode contains data for all 100 routers making it easy to add your inventory in with just one scan. In the example below, only one item is being added in via the scanner.
Distributors will often accompany the shipment not only with a bulk item barcode, but also a CSV/Excel sheet containing your hardware's data. This is particularly handy in the case one of the items does not get entered due to an invalid MAC address or serial number. The file can help with cross-referencing information and correcting accordingly.
Go to Inventory on the left pane
Click on "Manage Items" in the top-right corner

Click "Add Item" on the item that you are about to add (in the below example, a Cambium Switch is being added)
Enter the Assignee – in this example, the Assignee is an Inventory Location
The internal location refers to an actual location within a warehouse - for example aisle 10, bin 44.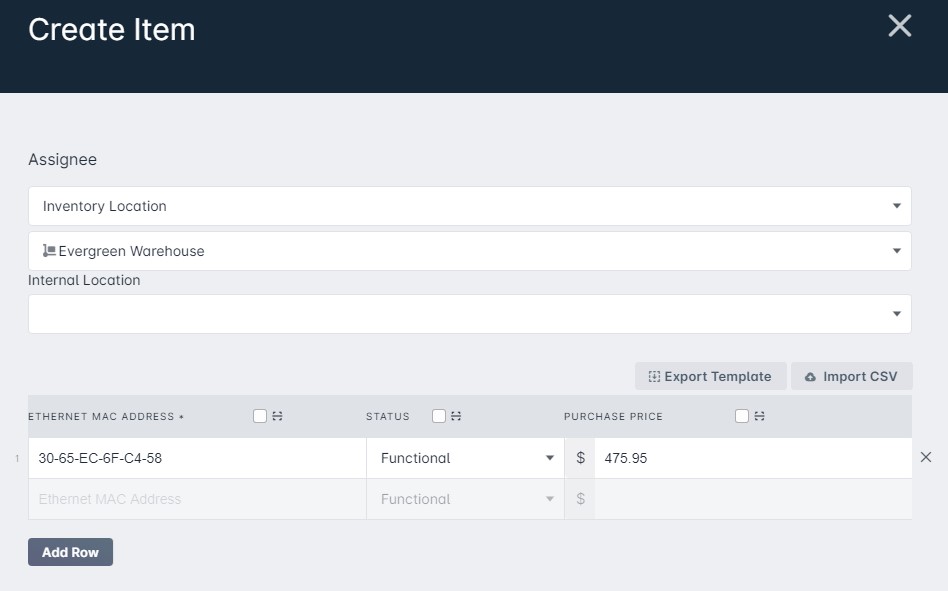 Scan the MAC ADDRESS located on the hardware (barcode)
The MAC ADDRESS should automatically populate in the appropriate field.
Ensure you select the STATUS of the product (i.e. functional, failed etc).
Enter the PURCHASE PRICE NUMBER
This purchase price number is particularly important if you plan to sell your items in the future and depreciation will be an important factor. In general, it is a good practice to enter the purchase price number. It can also help with inventory valuation.
 Manually entering Inventory Items into Sonar
Follow steps from 1 – 5 and then enter the information manually into the fields (i.e. MAC ADDRESS or Serial Number)
Importing Inventory via CSV file
Most distributors will include a CSV or Excel file with all shipments ordered. If your Inventory table for a particular model matches the CSV file, you can click "Import CSV" and choose the file.
Click "Import CSV" and select the file from your PC or wherever it is stored.
Below is a sample CSV/excel file: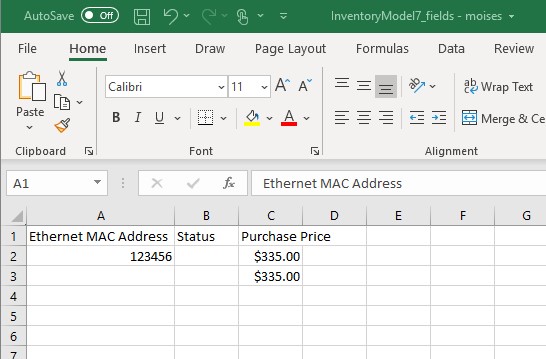 Assigning Inventory Items
When creating inventory models in Sonar, an Assignee must be selected to ensure the inventory is properly tracked.  If you need move the item to a different assignee, follow the steps below:
Go to Inventory on the left pane and search for the item
Select the item you need to move to another Assignee

Click on "Edit" at the bottom right hand corner
Click Edit and and select the new Assignee
Click "Submit"