Updated by Saied Ahadi
Read Time: 2 mins
The Sonar forum is a place for customers of Sonar to come together to share their ideas, discuss Sonar features, and to talk about Sonar and other WISP technologies.
How to Use the Forum
Navigate to Sonar.community - this is where you will be able to see the latest posts that were made.
The Sonar forum is broken into 4 categories:
Support: Post topics here requesting or offering support regarding Sonar, network setup or other items related to Sonar implementation.

Please note that any posts here are community based and, unless posted by a member of the Sonar team, are not official support.

General Discussion: Post topics here that don't fit any other category.
Releases: This category will contain change logs and commentary on Sonar releases.
Off Topic: Post any topic that is not Sonar or industry related here.
To search for a topic you are interested in, click on the magnifying glass on the right hand side and start typing; any related results will be shown in the result page. Clicking on one of the results will take you to that specific page.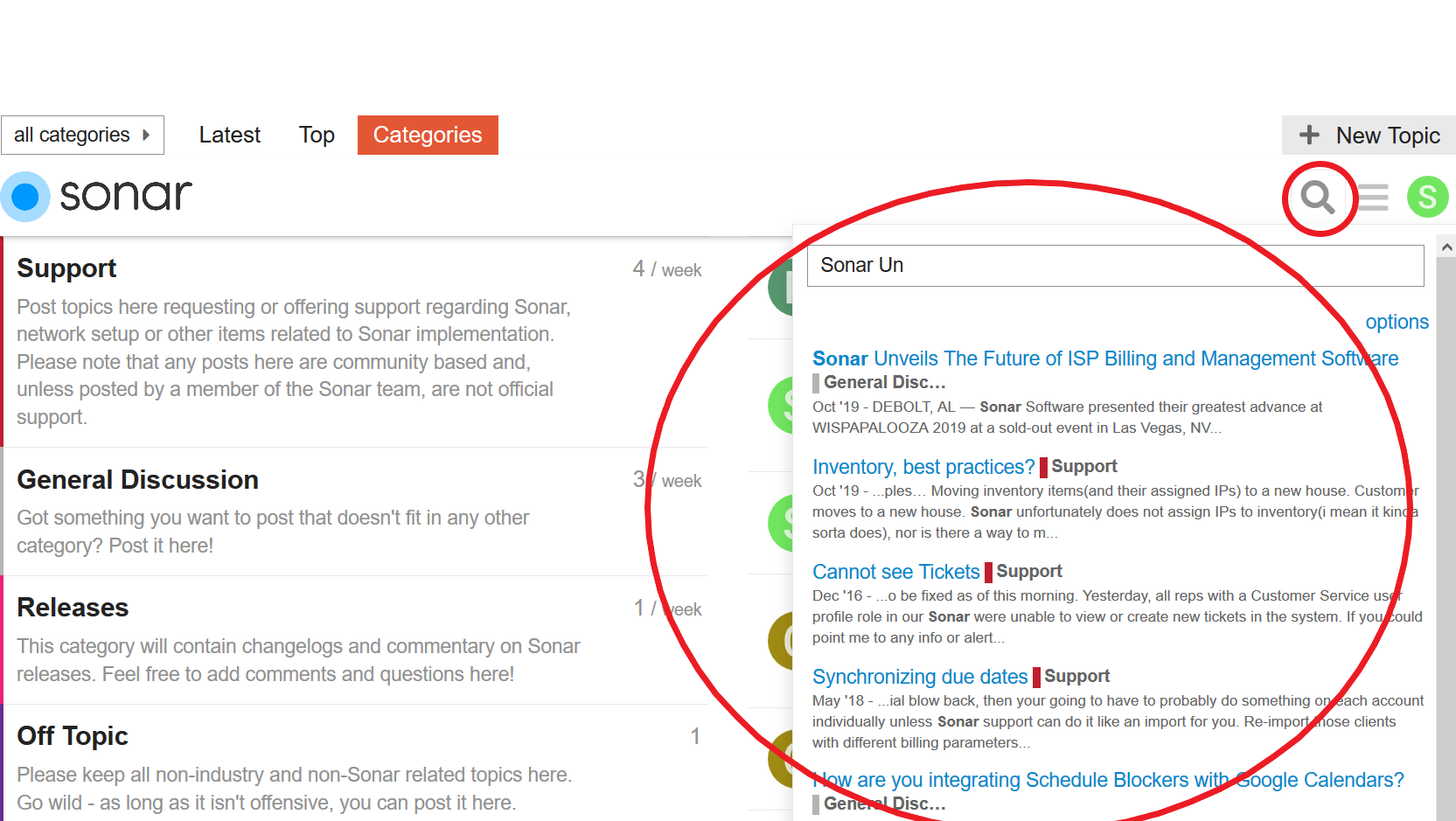 It is within here that you have the option to reply to a post. You can either reply to the entire post or reply to a specific person who was involved with that post.
If you would like to submit your own post, you can do so by clicking on the "Log In" button located in the top-right corner.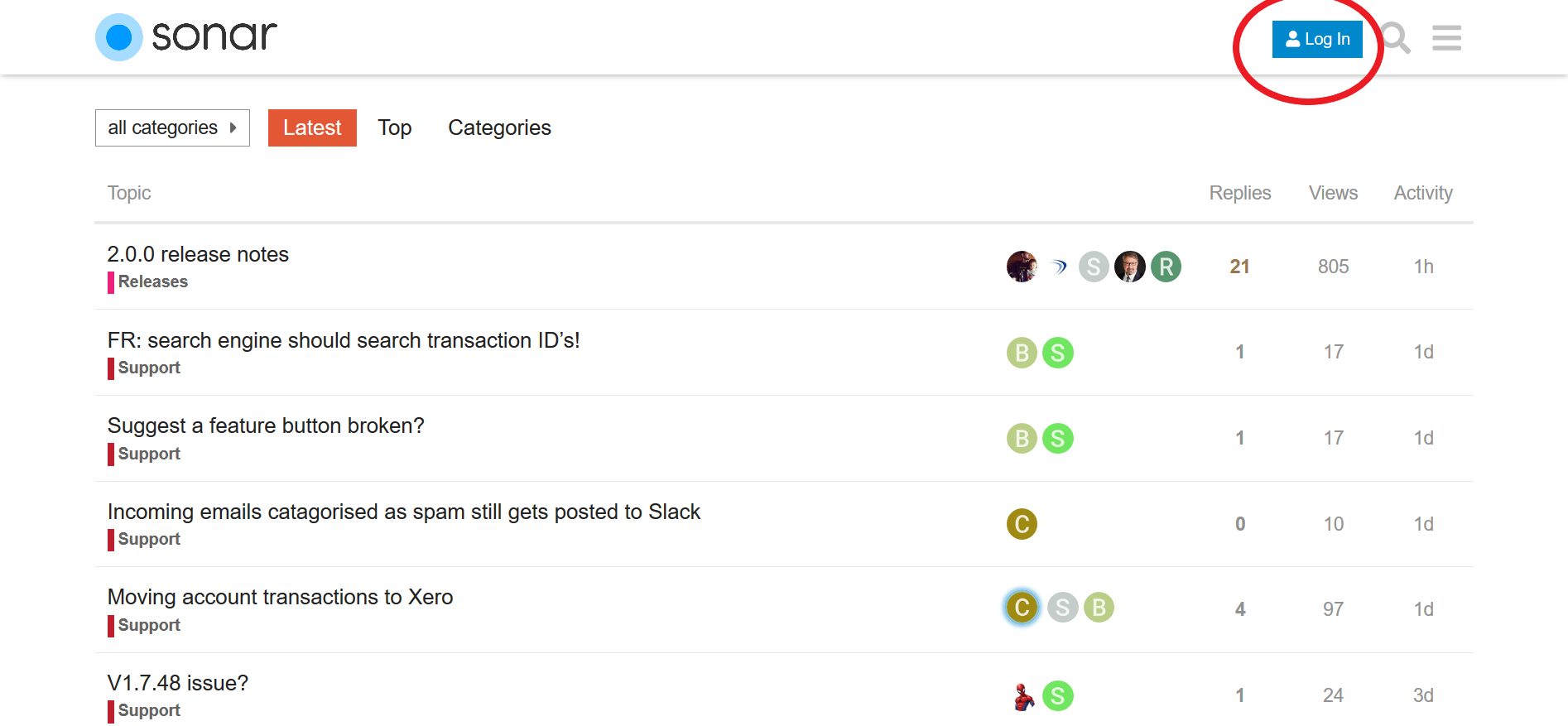 Once you are logged in you will be able to create your own posts on the forums. To create your own post click "New Topic". From within here you will be able to define what the topic should be called and also in which category it should be posted.
You also have the option to bookmark, share, and flag certain posts by clicking the appropriate button from the bottom of your screen.