How Sonar Bills Your Instance
How Sonar Bills Your Instance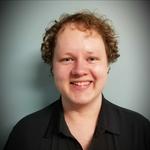 Updated by Alex Moore
Sonar bills on a monthly basis and the price you pay is determined by the number of active customers you have within your instance. An active customer is defined as a customer that meets one of the following conditions:
has an active account status
has a device or authentication information associated with their account that allows for service provisioning or monitoring
The minimum charge for Sonar is $249 per instance.
For an in-depth breakdown of the cost, information on what the price includes, or to try out our interactive price calculator, navigate over to our Pricing page on the Sonar website.