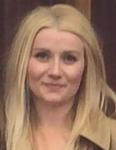 Updated by Morgan Wynnes
Below are alphabetically sorted tables which list commonly used terms, along with the term's explanation, and any relevant link(s) to an article/video that provides further details on the subject and/or it's use in Sonar.
Use the Table of Contents (to the right) to quickly navigate to the section you are looking for.
#
A
| | | |
| --- | --- | --- |
| Term | Explanation | Link(s), if available |
| API | Application Programming Interface; allows interactions between software intermediaries and endpoints, such as a 3rd party software and a database. | |
| ARIN | American Registry for Internet Numbers; the regional Internet registry for Canada, the United States, and many Caribbean and North Atlantic islands. | |
| Avalara | Software for automated tax compliance; integrated with Sonar for automated tax calculation. | |
B
| | | |
| --- | --- | --- |
| Term | Explanation | Link(s), if available |
| Baicells | LTE provider that we can provision for in Sonar. | |
C
Term

Explanation

Link(s), if available

CoA

Change of Authorization; a method by which authorization changes can be performed dynamically after the device or user is authenticated, without disconnecting the session. It is generated by a RADIUS server and sent to a NAS.

Ex: slowing down a user's throughput

CPE

Customer-Premises Equipment; communications equipment that is located on the customer's premises (physical location) rather than on the provider's premises or in between.
D
| | | |
| --- | --- | --- |
| Term | Explanation | Link(s), if available |
| DHCP | Dynamic Host Configuration Protocol; a protocol used to provide quick, automatic, and central management for the distribution of IP addresses within a network. | |
| DID | Direct Inward Dialing; used in VoIP communication to allow communication between traditional phone and VoIP phone numbers. | |
| DNS | Domain Name System; naming system for computers, services, or other resources connected to the Internet or a private network. | |
| DOCSIS | Data Over Cable Service Interface Specification; an international telecommunications standard that allows for the addition of high-bandwidth data transfer to an existing coaxial cable TV system. | |
E
| | | |
| --- | --- | --- |
| Term | Explanation | Link(s), if available |
| Ethernet | A way of connecting computers together in wired local area networks (LANs). | |
F
| | | |
| --- | --- | --- |
| Term | Explanation | Link(s), if available |
| Flapping | Used in monitoring; occurs when a device switches states in a quick sequence. | |
G
| | | |
| --- | --- | --- |
| Term | Explanation | Link(s), if available |
| GraphQL | GraphQL is an open-source data query and manipulation language for APIs, and is used within Sonar to manage and manipulate your data. | |
| GraphiQL | A graphical interface available through [your instance].sonar.software/graphiql which allows manipulation of your data without the need for a 3rd-party program. | |
H
I
Term

Explanation

Link(s), if available

ICMP

Internet Control Message Protocol; an error-reporting protocol that network devices (like routers) use to generate error messages to the source IP address when network problems prevent delivery of IP packets.

IMSI

International Mobile Subscriber Identity; a number that uniquely identifies every user of a cellular network.

Inline Device

A device that sits in the path of customer traffic and performs some kind of action on the traffic.

Instance

The customer's footprint at Sonar: web front-end, databases, etc.Typically named company.sonar.software where 'company' is the company's name.

Ex: AwesomeISP.sonar.software

IP

Internet Protocol; the method or protocol by which data is sent from one computer to another on the Internet. Each computer (known as a host) on the Internet has at least one IP address that uniquely identifies it from all other computers on the Internet.

IPAM

Internet Protocol Address Management; Used for planning and managing the assignment and use of IP addresses and closely related resources of a computer network.

IPv4

Internet Protocol Version 4; a 32-bit numeric address whose decimal values are separated by a dot (.).

IPv6

Internet Protocol Version 6; a 128-bit alphanumeric address whose hexadecimal values are separated by a colon (:). 

ISP

Internet Service Provider; an organization that provides services for accessing, using, or participating in the Internet.
J
K
L
| | | |
| --- | --- | --- |
| Term | Explanation | Link(s), if available |
| LTE | Long-Term Evolution; a networking standard developed to provide increased speed and efficiency for mobile broadband. | |
M
| | | |
| --- | --- | --- |
| Term | Explanation | Link(s), if available |
| MAC Address | Media Access Control Address; a hardware identification number that uniquely identifies each device on a network. | |
| MDU | Multi-Dwelling Unit; an "MDU property" is a real estate development or complex that includes multi-dwelling units, such as apartments or condominium units. | |
| MIB | A Managed Information Base is a database used for managing entities in a communication network, used frequently with the Simple Network Management Protocol (SNMP). | |
| MikroTik | A network equipment manufacturer that develops and sells wired and wireless network routers, network switches, access points, as well as operating systems and auxiliary software. | |
| Mimosa | A provider of wireless broadband, fiber-based internet, disaster recovery and security solutions for businesses. | |
N
| | | |
| --- | --- | --- |
| Term | Explanation | Link(s), if available |
| NAS | Network Access Server; network device that handles access into a system; usually relies on RADIUS for admitting a user onto the network. | |
| NAT | Network Address Translation; translates the IP addresses of computers in a local network to a single IP address.  | |
| NIC | Network Interface Card (or Network Interface Controller); a computer hardware component that connects a computer to a computer network. | |
O
| | | |
| --- | --- | --- |
| Term | Explanation | Link(s), if available |
| OID | Object Identifiers; uniquely identify managed objects in a Management Information Base (MIB) hierarchy. | |
| Option 82 | Provides additional security when DHCP is used to allocate network addresses. | |
| OUI | Organizational Unique Identifier; the part of the MAC address (the first 24 bits) that identifies the vendor of the network adapter. | |
P
| | | |
| --- | --- | --- |
| Term | Explanation | Link(s), if available |
| Poller | A piece of software that sends a periodic request to an agent for management data. | |
| Pool (IP Pool) | A sequential range of IP addresses within the network. | |
| PPPoE | Point-to-Point Protocol over Ethernet; a specification for connecting multiple computer users on an Ethernet local area network to a remote site through common customer premises equipment (CPE). | |
| Procera | A networking equipment company that designs and sells Network Intelligence solutions based on deep packet inspection (DPI) technology. | |
| Provisioning | Involves the process of preparing and equipping a network to allow it to provide services to its users. | |
| Pulse | A powerful and intelligent Sonar module that automatically learns the topology and state of your network using the data in your Sonar instance and network polling. | |
Q
R
| | | |
| --- | --- | --- |
| Term | Explanation | Link(s), if available |
| RADIUS | Remote Authentication Dial-in User Service; a networking protocol that provides centralized Authentication, Authorization, and Accounting management for users who connect and use a network service.  | |
S
| | | |
| --- | --- | --- |
| Term | Explanation | Link(s), if available |
| Saisei | A software company that develops network performance enforcement solutions for large enterprises and service providers worldwide. | |
| Sandvine | A network intelligence company that uses automation to enable operators to deliver a high quality experience to their subscribers. | |
| SNMP | Simple Network Management Protocol; an application-layer protocol used to manage and monitor network devices and their functions. | |
| Soft Assignment | Within Sonar, a soft assignment means that Sonar has learned an IP address from a DHCP or RADIUS server, rather than it being set by Sonar. | |
| Subnet | A logical partition of an IP network into multiple, smaller network segments. | |
| Supernet | The largest, contiguous subnet you have, either IPv4 or IPv6. | |
T
| | | |
| --- | --- | --- |
| Term | Explanation | Link(s), if available |
| Telrad | A company that provides LTE solutions for wireless internet service providers. | |
| Tokenization | Tokenization is the process of protecting sensitive data by replacing it with an algorithmically generated number called a token. Often times tokenization is used to prevent credit card fraud. | |
U
V
| | | |
| --- | --- | --- |
| Term | Explanation | Link(s), if available |
| VoIP | Voice over Internet Protocol; this protocol enables use of the internet to make phone calls across the world. | |
W
| | | |
| --- | --- | --- |
| Term | Explanation | Link(s), if available |
| WISP | Wireless Internet Service Provider; an Internet service provider that allows users to connect to a server through a wireless connection, such as Wi-Fi. | |
| Webhooks | Webhooks allow events in Sonar to trigger programs and scripts that exist in other servers or devices. | |
X
Y
Z