Introducing the New Sidebar
Introducing the New Sidebar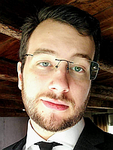 Updated by Mitchell Paul-Soumis
Read Time: 2 mins
How it Works Today
Your Sonar instance is designed with information access in mind. Whether you're moving through modules, managing accounts, scheduling jobs, or modifying inventory, relevant details are only a click away through the Sidebar.
While the original intention of the sidebar was to provide quick access to different pieces of information, it also introduced complexity when trying to access specific pages for an entity within your instance. Because the sidebar acts as an intermediary, it means that access to accounts, tickets, or inventory items required, at least, 2 clicks.
Below is an example that shows the 2-clicks required to navigate into an entity's individual management page; using an account as our example, you'd first need to click the account name, and then click "Manage" from the sidebar panel.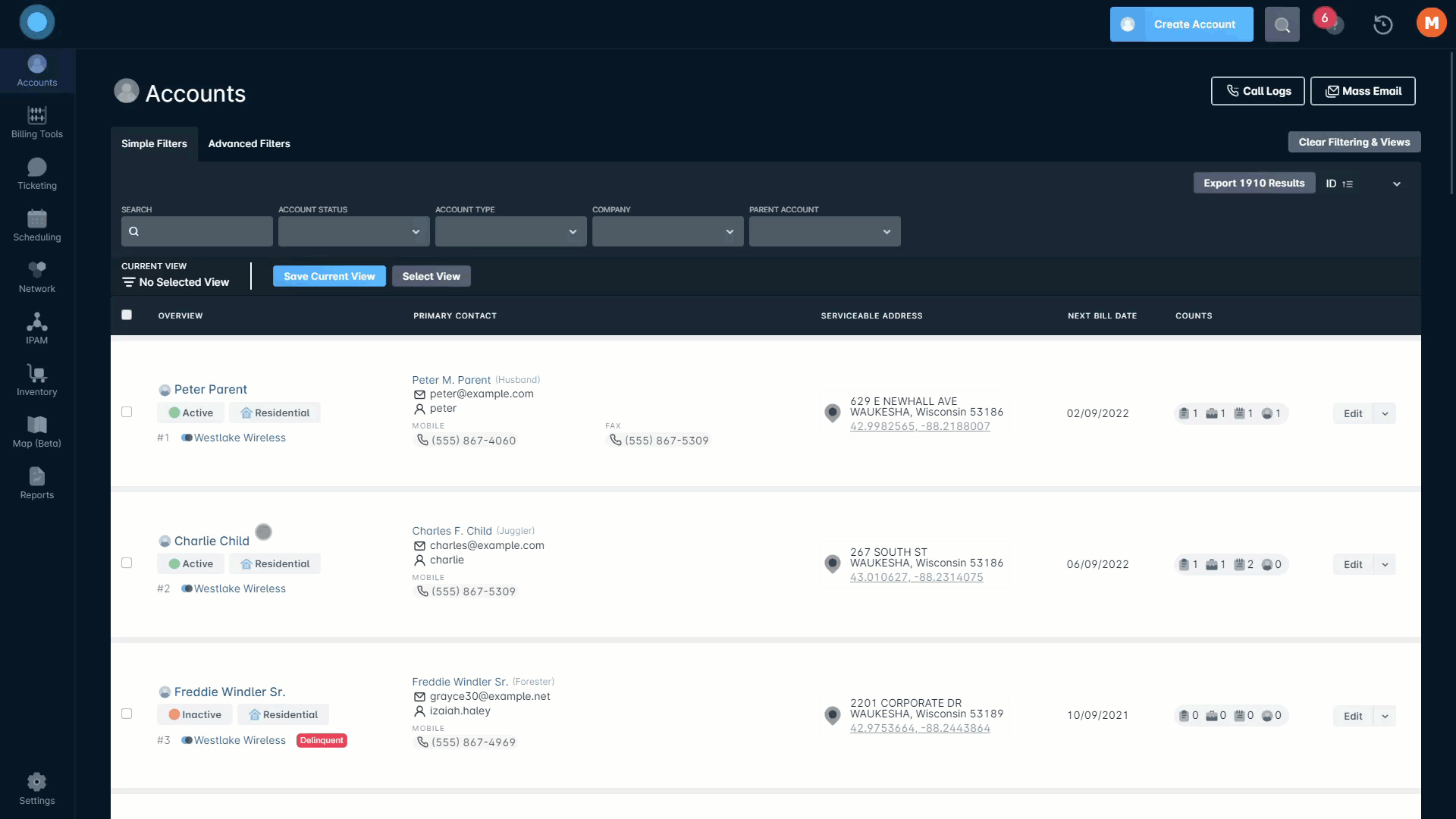 How it's Improving
To simplify how you navigate through your Sonar instance and manage your data, the sidebar and navigation components are being refined. As of September 8th, 2022, the following improvements will be released to all Sonar V2 instances:
New Sidebar
The current behavior, which opens the sidebar as an intermediary between tables and specific pages has been moved to the caret ( > ) at the end of every table line item. Tabs have also been added to the sidebar when it's open, allowing you to access multiple parcels of information, such as account details, company information, and contact information, without closing and re-opening the sidebar multiple times.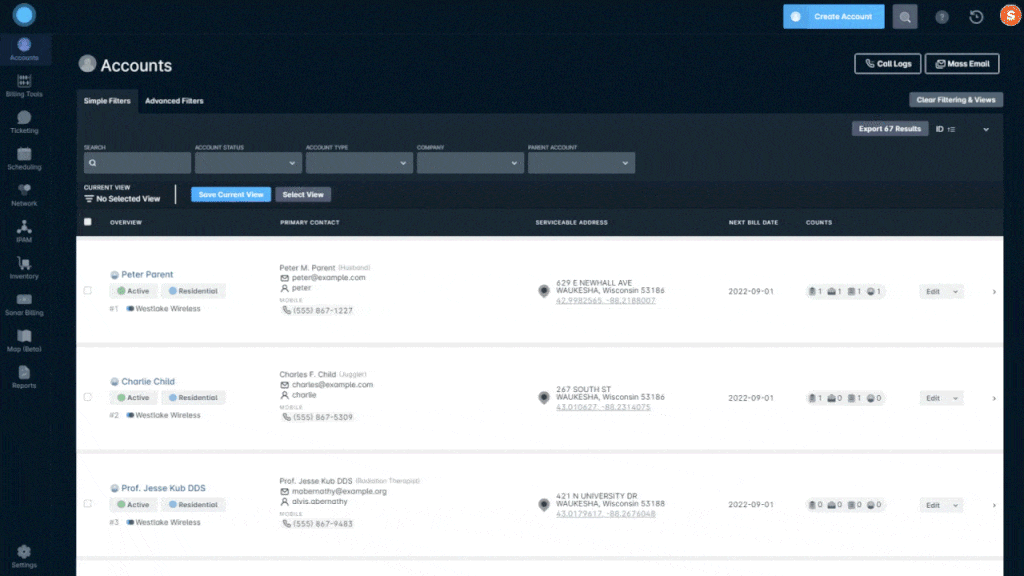 Most rows in a given table will be viewable in the new sidebar, the only requirement being that the row provides some kind of data - a "Quantity" row, for example, would not open the sidebar, as no additional data would be available.
Improved Navigation
There will also be new navigation behavior introduced, both to tables and to sidebars. When you click on a table listing that opens a new page (e.g., the account name) you'll be immediately taken to the individual management page for that entity, without needing to first open the sidebar and then click "Manage" from within it.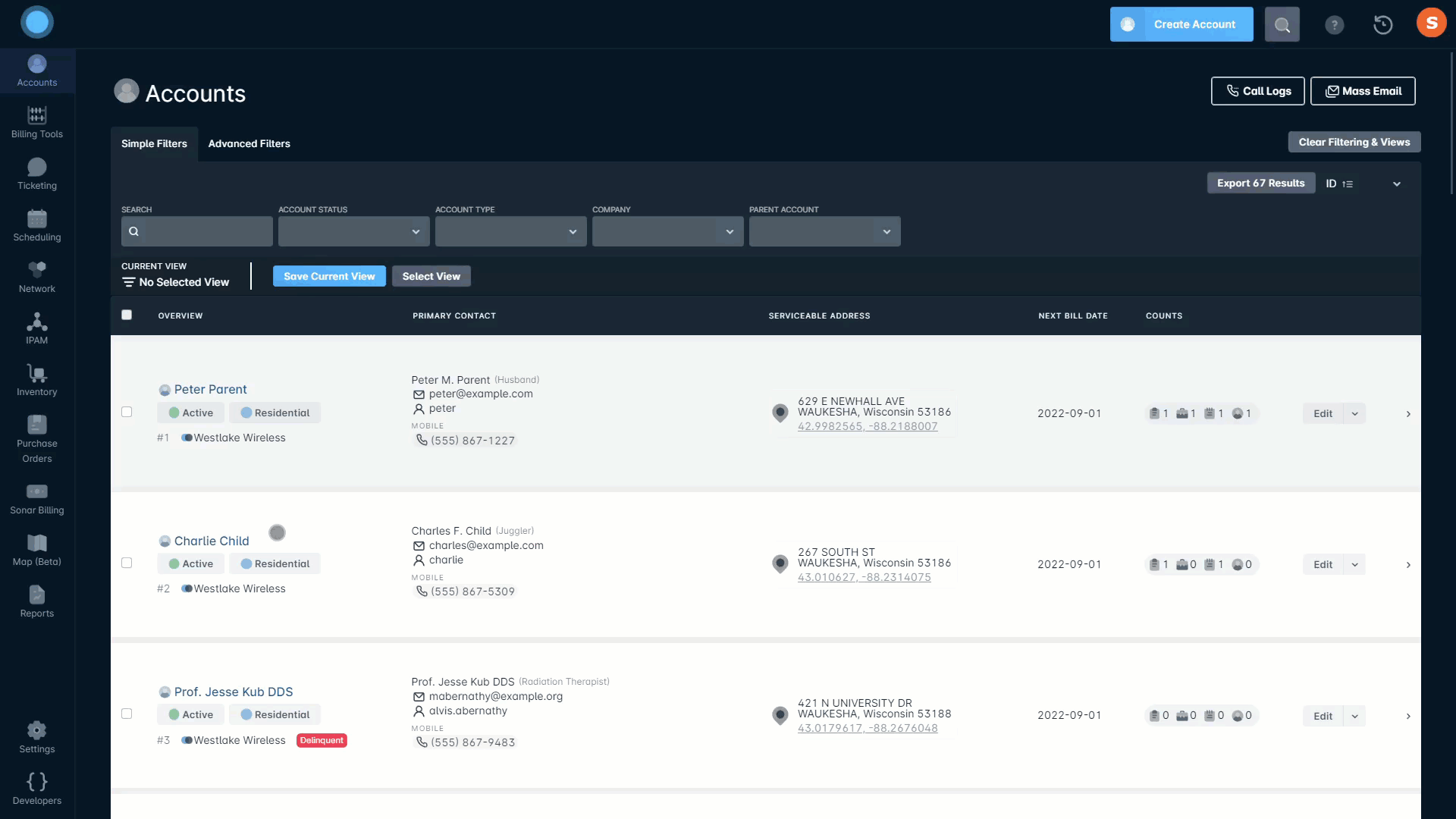 Only pages that would include a "Manage" button in the sidebar will automatically open their dedicated page.
All this means that there may be a learning curve as you adjust to the changes introduced with these navigation improvements, however, ultimately, these changes will result in a more effective experience while using Sonar. If you love the sidebar and want to keep using it exclusively, that option is still available. Similarly, if you've always disliked the extra steps introduced by the sidebar and having to click "Manage", you'll now have more direct access to the pages that matter most to you.