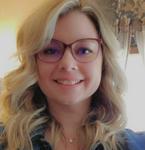 Updated by Jennifer Trower
Read Time: 3 mins
Sonar offers built-in Business Intelligence reporting right from your Sonar instance. This tool can provide you and your team with powerful insights to keep your business running smoothly. Each report contains information critical to making smart decisions, but not every user in your instance will need full access.
Report Licenses, alongside user permissions, are one way to manage who has access to which reports, and who has full control over the BI system. Report licenses are available in two types:
Viewer

A Viewer license is for your average report user. Depending on their role permissions, they'll be able to access every report in your instance and filter the details in those reports. This includes any custom reports that are created and published to your instance.

Editor

An Editor license is designed for advanced users. An Editor license provides all the same viewing permissions as a viewer license, with the added functionality of modifying existing reports, and creating custom reports.
What a Report License Includes
A report license is used to access the advanced features of Sonar's Business Intelligence tool, such as the ability to use the Explore feature and to build custom reports for your business. Without a report license, a user can still access and view existing reports through Sonar's Business Intelligence tool, such as stock reports in Sonar and any custom reports that other users have published. An overview of what is included with a report license compared to what you can access without a report license is provided in the table below.
With an Editor License

With a Viewer License

Access to stock reports in Sonar

This includes the following reports:

Account Changes – Churn
Account Detail
Account Issues
Activations & Disconnections
Billing Defaults & Parameters
Call Logs
Data Usage and Services
Email
Inventory
Inventory Movement
Job Analytics
Scheduled Events
Ticketing
Account Balances and Available Credits
Adjustments, Discounts, and Overrides
Aged Receivables
Delinquency
Due Invoices
Financial Overview
General Overview
Invoiced Revenue
Invoiced Transactions by GL Code
Payments
Refunds and Reversals
Taxes

Yes

Yes

Access to view published custom reports (custom)

Yes

Yes

Access to view unpublished custom reports (user)

Yes

No

Access to Explore feature

Yes

No

Ability to create custom reports

Yes

No
How to Obtain a Report License
Everyone gets 10 Editor licenses with unlimited Viewer licenses.  If there is a need for more than 10 Editor licenses, please reach out to your Account Manager. 
The number of licenses that have been assigned to users, along with the total number of available licenses in the instance, is displayed above the table on the Report Licenses screen. This screen can be accessed by navigating into the Settings menu > Integrations > Report Licenses.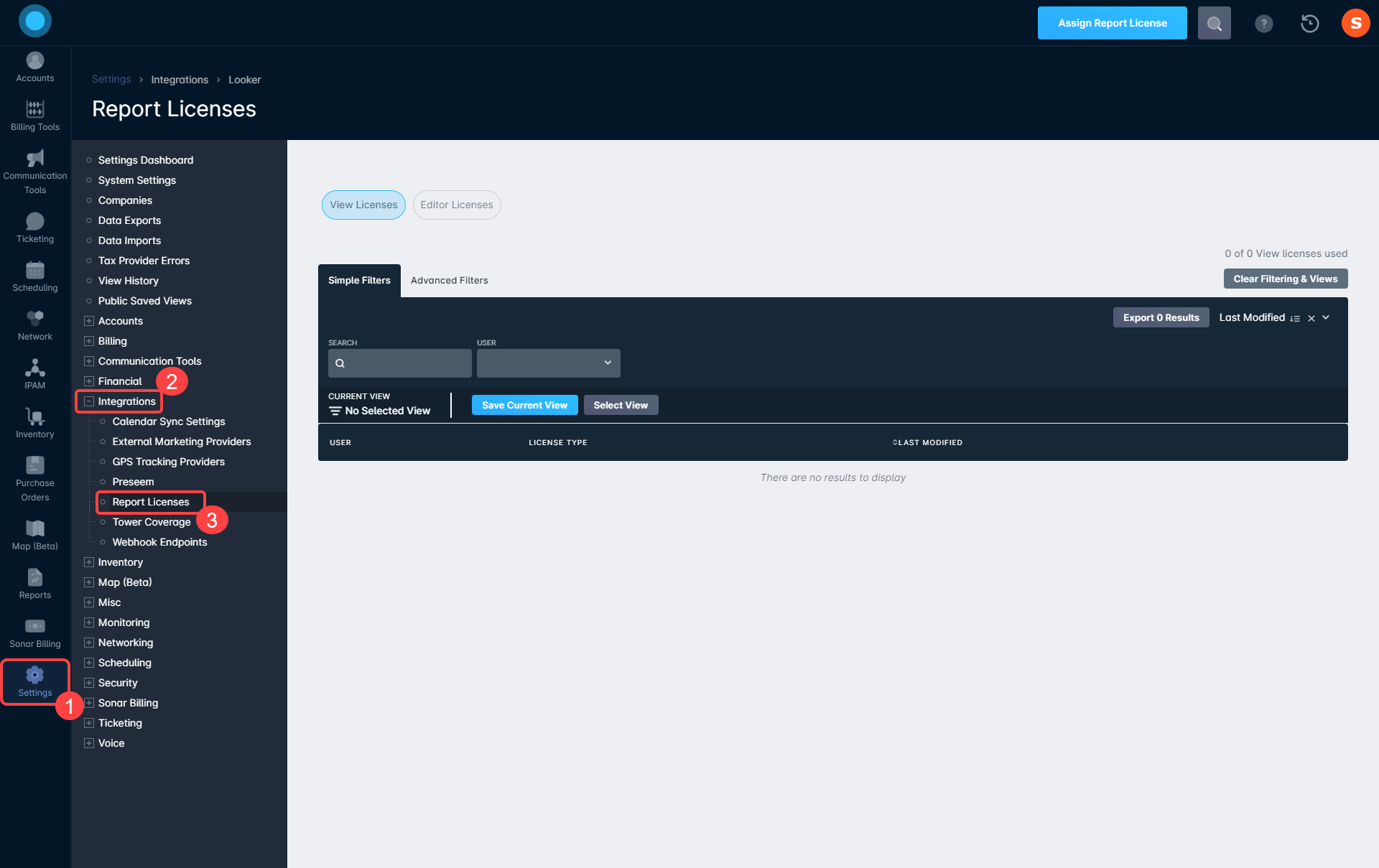 How to Assign a Report License
Only users with a Super Admin role within Sonar can assign report licenses to other users.
Click into the Settings menu from the left-hand panel
Click into "Integrations" from within the Settings menu
Under Integrations, click "Report Licenses"
From the Report Licenses page, click the "Assign Report License" button at the top

The Assign Report License window will appear – select the License Type and User you wish to assign a license to and click "Assign"

The user's name will now appear in the Report Licenses table, along with the date and time the license was assigned
To revoke a report license from a user, simply find the user from the Report Licenses table and click the "Revoke" button for that user. An Edit Report License window will appear where you will need to confirm your action. Once complete, the user will effectively have their license removed and no longer appear listed within the table.