Controlling Your Landing Page: Personal Preferences
Controlling Your Landing Page: Personal Preferences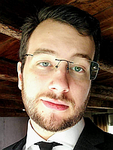 Updated by Mitchell Paul-Soumis
Read Time: 1 min
Each user in Sonar can perform their day-to-day tasks in individually unique ways. Whether you manage your entire instance, or responsibilities are divided across your organization, controlling your experience is key to working efficiently. This article details the process for controlling your landing page.
The "Default page on login" button is located in the user profile page, accessible by clicking on your user icon:

This will bring you directly to the User Profile page, where you'll find the Personal Preferences section.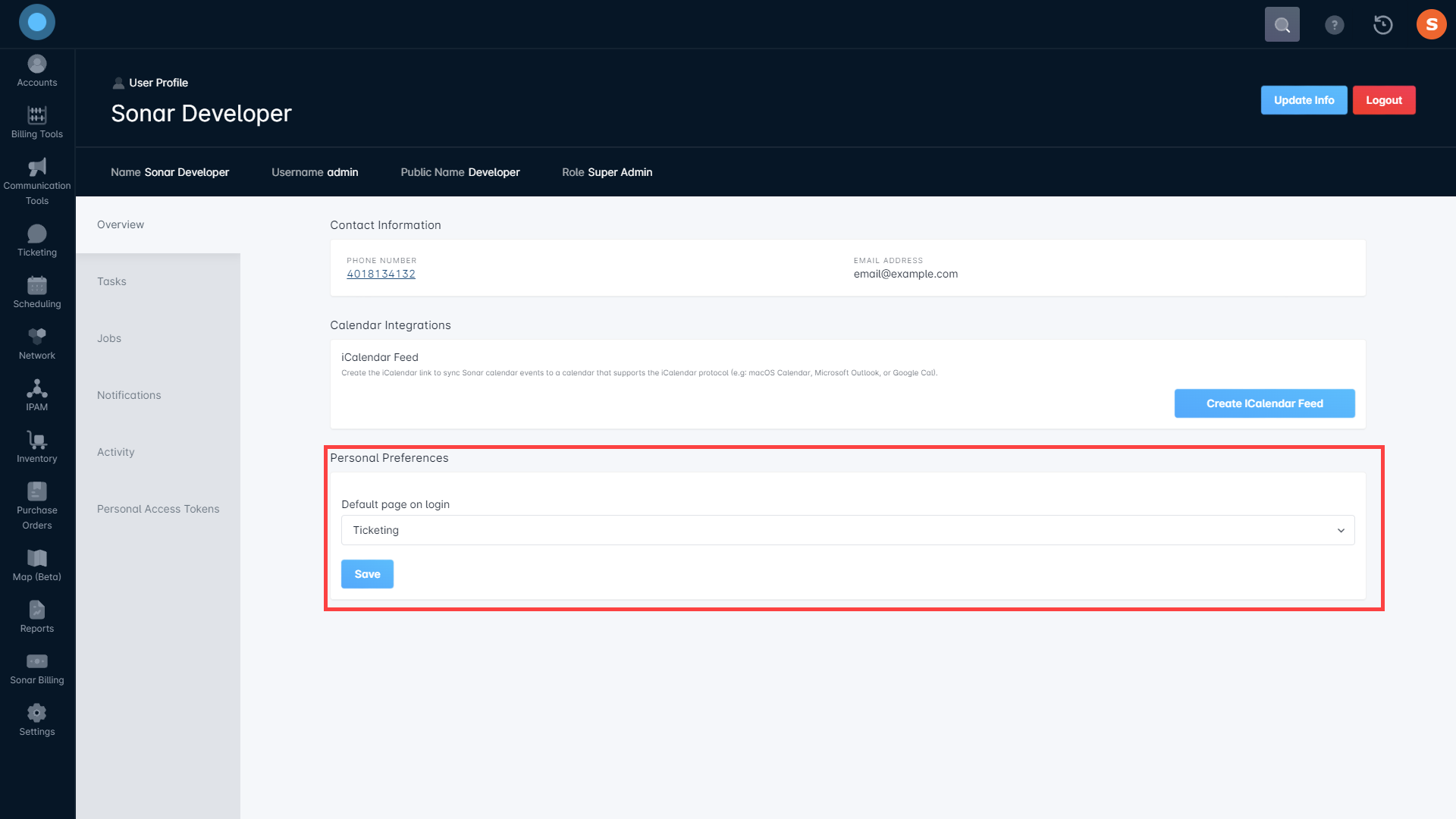 The dropdown contained in this section allows you to set your desired initial access page.
By default, all users accessing the Sonar instance will be loaded into the Accounts page until they modify the setting here.
The following options are available from the dropdown: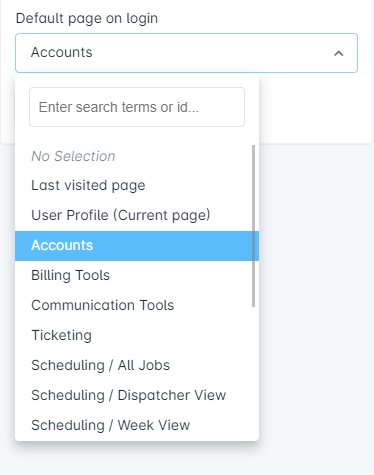 Last visited page

This will bring you to the last page you were on when you logged out, with some exceptions. For example, due to the nature of navigation in Sonar, you'll be returned to an account's Overview page, even if you were in a subsection.

Billing Tools
Settings
User variability
The list provided represents the complete availability for default pages. However, this list will vary based on individual user permissions. For an item to be populated in the dropdown, your user role must have the appropriate permissions. A user without permission to access the scheduling module, for example, would be unable to set their default page upon login to any of the "Scheduling" options, as they will not be present.