Understanding the Affordable Connectivity Program
Understanding the Affordable Connectivity Program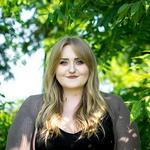 Updated by Kristen Fiddes
Read Time: 3 mins
The Affordable Connectivity Program was introduced in the US to help households obtain affordable internet that's needed for work, school, healthcare, etc. It works by households applying (either online or mail-in) and then contacting their internet provider to have a discount applied to their bill. Not all ISPs participate in this, but many can, including those offering landline and wireless internet service. Additional details about the program and how it works can be found here: https://www.fcc.gov/acp.
To integrate this program with your instance, there are a few parameters that should be configured first. Once in place, you'll be able to identify which customers are ACP recipients and run reports specific to that grouping.
Create an Account Type titled "ACP Residential".

Make sure to exclude this new account type from late fee charges.

Create a Custom Field titled "ACP Number" and set it to be a unique field.
In the event an ACP report is created, this field is important as it determines which accounts qualify.
Create a Custom Field titled "ACP Expiration Date".
Create a Data Service titled "ACP Base".
Create a Recurring Service titled "ACP Base Discount".
Related Documentation
Below are a couple of workflows we recommend to better manage ACP customers:
If a customer selects a plan that is not free and does not pay within 5 days of the due date, the plan should be reduced to a free plan.
All customers with the account type "ACP Residential" can have their billing defaults configured in such a way that they're labeled as "Delinquent" at 5 days overdue. With this flag populated, you can then use the "Delinquency" report in Business Intelligence to get a list of these accounts and manually transition them to a free plan.
Customers are to be mailed 60 days before their recertification date and again at 30 days if they have not yet recertified. If recertification is not received in time, the account should be disconnected.
Our contract feature can be leveraged here, by populating a recertification document instead of a contract. With this document in place, a custom report can be built that leverages the "ACP Expiration Date" custom field to let you know which customers need to be contacted. Following this, canned replies can be used to improve the efficiency of this manual task. In the event a customer does not get recertified, they can be manually disconnected.
If you are interested in automating your signups, please reach out to your Regional Account Manager to discuss this.