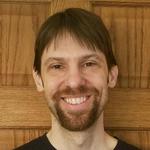 Updated by Matt Glosson
For ACH submissions in Canada, the routing number is derived from:
The Institution ID (0YYY)
The Transit/Branch number (XXXXX)
When setting up the routing code in Sonar, the format must be entered as 0YYYXXXXX. The Conversion Tool below will format it as such.
For more details and examples, see banks-canada.com.
Conversion Tool
Replace the sample below with your own data to get a list of routing codes. Format is:
InstitutionID,TransitID