Sonar Mobile App Version History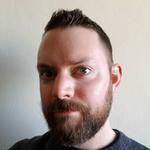 Updated by Simon Westlake
Changelog
0.14.12
Fix for status page not opening on android
0.14.11
Adding status page link
Better support for 500 error handling
Fix for logout not working
Misc bug fixes
0.14.10
Fix for double statuses showing up in certain scenarios
Fix for total payment not calculating properly
0.14.9
Fix error on account packages
Fix for custom field not working
Fix for timezone issue on job page
Fix for total balance not calculating in tax transactions on debits
Feature: Add inventory and generic inventory items to network sites
Feature: Support for searching generic inventory items
Feature: Multiple checkins by different techs on the same job
Improved UI for adding custom fields for date and booleans
Improved UI for searching in an internal inventory location
Misc bug fixes
0.14.8
Fix for services/packages not loading
Misc bug fixes
0.14.7
Fixed phone number formatting
Fixed some translations
Fixed generic inventory items not showing up on network sites
Fixed issue where job would show as complete when it had failed
0.14.6
Phone number not working on user profile page
Wiredash integration fix
Translation bug fix
0.14.5
Adding generic inventory items
Manage account voice service details
Update phone numbers
Manage packages on accounts
Misc bug fixes
0.14.4
Fix for time not showing up properly
Fix for some users not able to open photo gallery
Fix for android users not able to open app from home screen
0.14.3
Added error modal for general and validations errors
All inventory locations will now show even if they're empty
Added some missing translations
Misc bug fixes/refactoring
0.14.2
Added "Failed" text on failed transactions
Fix for account list wasn't scrollable
Fix for jobs schedule at midnight wouldn't show up on the today schedule
Fix for all subnets not being listed
Misc bug fixes
0.14.1
Added some missing translations
Updating dependencies
0.14.0
Updating app to be ready for translations
0.13.12
Updating iphone minimum refresh rate
Reducing api calls on job selection
Changing analytics provider
Misc cleanup
Splash screen no longer flashes on login or logout
Adding additional check when checking in to checked out job
0.13.11
0.13.10
Fix for login screen looping constantly after multiple sign in attempts
0.13.9
Login fixes
Fix for directions button if the address didn't have a street number and was just a lat/lng location
Warning modal for when checking into another job when you're already checked into a job
Fix for file uploads not sending the description
Wrong image being shown when deleted
Behind the scenes code improvement (shoosh shoosh)
0.13.8
You can now copy the completion notes to the clipboard
Fix for contrast issue on payment modal
Disabling checkin button so it can't be pressed more than once
Disabling assign equipment button if the address isn't serviceable
Jobs will now only use serviceable addresses
0.13.7
Login issues fixes
Misc clean up and changes behind the scenes
0.13.6
Fix services not showing up
0.13.5+115
Fix for if the job had to many pictures it to many pictures it would crash
Spinner shouldn't keep on spinning now if there's no image
Sorting uploads by upload date
0.13.5+114
Fix for app crashes logging out users
More helpful error messages
Misc bug fixes
0.13.4
Fix for thumbnails not working on inventory items
Instant UI response that a file is being uploaded
Misc bug fixes
0.13.3
Better login error handling and offline mode.
0.13.2
Better check for connectivity
0.13.1
Revert connectivity check change as it was causing issues
0.13.0
Change the behaviour of offline mode
Improve thumbnail fetching
0.12.7
Increase the timeout for requests to 30 seconds.
Fix thumbnails of certain file types.
More visible color for refresh spinner.
Clearer wording when moving inventory.
Fix inventory item assignee always showing the current user rather than the actual assignee
0.12.6
0.12.5
Stop throttling requests.
0.12.4
Improve date picker visibility.
Fix for confirming file uploads.
0.12.3
Fix navigation button
Fix popup for notes requiring confirmation.
Performance improvements
0.12.2
Reintroduce the pause / checkout button.
Minor fixes.
0.12.1
Fix tasks with a boolean custom field.
Fix invalid thumbnails
0.12.0
Move inventory from warehouses etc. to the user or their vehicle: Inventory -> (location then model or vice versa) -> Item details.
Move inventory from the user or their vehicle to a warehouse: Inventory -> Location.
Minor fixes.
0.11.3
Require a unique ID for payments.
0.11.2
Fix for an empty Address line 1.
0.11.1
Use the geopoint for navigation if it disagrees with the address.
Minor fixes
0.11.0
Update the address while checked into a job.
Show the job's custom fields.
When adding a data service to an account, replace the existing data service (with a warning).
Fix collapsible section memory while scrolling.
Fix for UI when adding a billing address.
0.10.1
Prefer addresses over coordinates when opening maps.
More selectable text: Job addresses and contacts.
Minor fixes.
0.10.0
Change a ticket's status.
Show which groups an account belongs to.
Improve color contrast (job address)
Fix the display of price overrides.
Fix for the allowed services in one-time transactions.
Fix for refresh not picking up jobs on future dates.
Jobs can no longer be 'paused'. Users can still check-in to any existing paused jobs.
0.9.1
Fix the display of custom-field data on tasks.
Fix the display of line breaks on fields that allow HTML.
Fix for 'null' user when coming from the inventory overview.
Fix for unscheduled jobs.
Rename "Clear Files & Cache" to "Clear All", and have it unload everything from memory too.
0.9.0
Add Wire and Other payment types,
Fix scheduled jobs not showing up because of timezone parsing.
Permission fixes
Improvements to address forms.
Add and edit contacts while on the job.
0.8.0
New ticketing features: read and write public replies and private comments.
Allow updating an Account or Network Site address pin while checked into a job (permission required)
Show inventory model image in lists.
Fix for clickable links in HTML fields.
Fixes for text overflowing onto several lines.
Improved cache and file deleting, all files created by the app can be removed.
Moved: the 'change account status' button is now on the Account page, and is only available while checked-in to a job.
0.7.10
0.7.9
Fix missing decimal point on keyboard for payments.
Fix display of certain HTML that was impacting the display of contracts.
Add option to show the job list first instead of the map (settings menu).
Performance improvements.
0.7.8
Add Sonar instance to analytics.
0.7.7
Show inventory model image for inventory items.
Bug fixes.
0.7.6
Fix file thumbnails
Show more vehicle inventory.
Group vehicle and user inventory by model.
Make IP Pools searchable.
Misc. fixes
0.7.5
Fix for last sync time
Minor fixes.
0.7.4
Show last sync time in the main menu (three dots)
Add a sync/refresh button next to the main menu.
Fix for intermittent missing data (wait for offline queue to finish processing before starting a sync).
Task-order support.
Offline support for changing your vehicles (if permitted)
Sign out if the access token is invalid.
0.7.3
Fix missing inventory on accounts
Fix for offline timestamps
Offline support for removing an account service
Offline support for tasks with CustomField data
0.7.2
Fix for custom task data not being accepted.
Fix missing inventory items in account view.
Improve descriptions of relationships between IPs and inventory items.
0.7.1
Fix image thumbnails not updating when their image is ready.
Improve the Note form.
Small fix for offline mode.
0.7.0
Revamp the account transactions UI.
Offline support for payments, one-time-transactions, and one-time-invoices.
Offline mutation items and file uploads now include their details.
Offline mutation queue items can be removed in any order.
Offline file uploads can be removed.
Fix hangups in the offline queue when syncing after going back online.
Add "Clear Cache" button to overflow menu (three dots) so it is always accessible.
Make payment-amount autofill buttons clearer that they are buttons.
0.6.1
Fix a query complexity issue.
0.6.0
New inventory dashboard for searching and browsing assignable (shelved) items.
Change an account status manually during a job.
Bug fixes
0.5.0
Allow one-time-transactions (Account -> Billing).
Add filters to services search.
Fix 'Review Payment' button being enabled when it shouldn't be.
Improve 'Take Payment' flow.
Fix for missing Job Services.
Minor fixes.
0.4.7
Disable payment button while it is being processed.
Fix inventory dashboard grouping by model
Many small fixes.
0.4.6
Show custom fields on Accounts
fixes for task types
increase network timeout to 10 seconds
hide radius account passwords by default
various bug fixes
0.4.5
Offline file uploads
Edit file descriptions
Make bugs easier to find.
Coming soon: Shelved inventory overview and search.
0.4.4
Fix icons
Use bugsnag
Support task types
0.4.3
Contract improvements and bug fixes.
0.4.2
0.4.1
0.4.0
0.3.4
Remove unnecessary permissions.
0.3.3
0.3.2 beta
Fix login screen for password managers.
0.3.1+43 beta
Increased security (obfuscation)
0.3.1+41 beta
Fixes for vehicle inventory items, opening phone from number, and offline sync.
0.3.0 beta
Greatly speed up offline usage. If the first request in a series times-out (5 sec.), the remaining requests will complete from the cache.
Much better IP Assignment form.
Tons of fixes.
0.2.15 beta
File uploads: choose file type.
Show inventory for unassigned vehicles.
Improve task check/uncheck responsiveness.
Catch more sign-in errors.
Offline sync and other fixes.
0.2.14 beta
Give the offline queue its own screen.
Bug fixes.
0.2.13 beta
More sign-in screen fixes
Add analytics
0.2.12 beta
Sign-in messaging and fixes
Fix missing image
0.2.11 beta
Show sticky-with-confirmation notes until they are acknowledged.
0.2.10
Improved refresh, all loaded jobs are kept up-to-date.
Fix text selection bug.
Fix map and other bugs.
0.2.9 alpha
Fix autocorrect bug on iOS
Add job completion/failure notes to job status.
0.2.8 alpha
Fix offline mutations – offline payments are not available.

In general you can change jobs' status, take notes, move equipment, and assign IPs.

Create invoices (Account -> billing).
Accept empty job completion notes.
Fix map movement bug.
Show job count on list/map.
Visual improvements and consistency.
0.2.7 alpha
Fix the display format of currencies
Offline queue fixes
More icons
Fix 'today' button when app is running for multiple days.
Improve service list items.
0.2.6 alpha
Fix payment screen.
Sign-out if the user doesn't have permissions after they dismiss the dialog.
Fix duplicate entries for recurring services.
Add option to delete files.
Show account status on the account page
Fix offline mutation queue not showing immediately
Other fixes
0.2.5 Alpha
Log in with your username and password!
Speed up refreshes
Show more job IDs
Adding a service will not show disabled services.
Fix Service [id] not found
Fix blank jobs map/list bug
Other visual fixes.
Known bugs: You can only modify jobs on the day they are scheduled.
0.2.4
File uploads and downloads.
Search and Barcode scan when assigning inventory
Known bugs:
Modifying jobs outside of the current day can cause them to disappear. A fix is in the works.
Coming soon:
Username/password sign-in.
0.2.3
SuperAdmins can ensure a role with the required permissions exists via a button at the bottom of their profile page (☰ menu -> tap your name).
Accept HTML in more fields.
Limit logs to the latest 5 entries
Show a message upon payment success/failure (bottom of screen)
Make phone numbers and emails clickable
Fix task check/uncheck bug
Hide some unnecessary buttons
Coming soon:
Barcode scan and inventory search
file uploads and downloads
username/password login!
0.2.2
Change app icon
Change iOS app name to match Android
Visual improvements
Test login for Apple
0.2.1
Include ticket with job
See log item details.
Fixes for iOS
0.2.0
Demo for Visionary/Mammoth
Offline mode fixes
Maps bounding box
0.1.11-dev
Check for permissions before entering the jobs view.
SuperAdmins can add the required permissions to an existing role or create a new one
Test scanning button
[0.1.10]
Abandon -> Fail job, add option to pause job.
Fix task completion
Sanitize file names for local storage
Validate hostnames before sign-in
[0.1.9]
Leave feedback
Phrasing and log message changes.
[0.1.8]
[0.1.7]
Misc fixes from feedback
Inventory and IP management improvements.
See attached tickets.
Assign yourself vehicles.
First user (non-developer) release
[0.1.6-dev]
Fix jobs control
Fix serialization of time-only fields.
[0.1.5]
Changed to Sonar account, start keeping a changelog.